How to Paint your Home or Apartment: A Beginner's Guide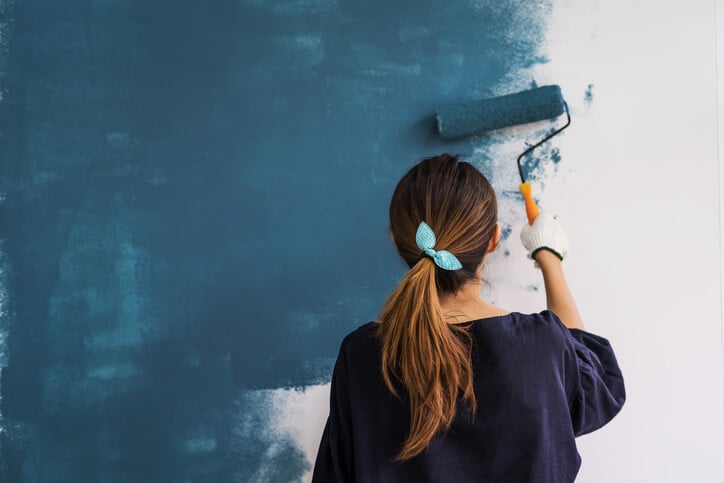 Whether it's the wall, trim or ceilings, painting the interior of your home or apartment isn't such an easy project. From preparation to execution and clean up, there are a lot of small details that can get lost along the way if you aren't experienced. However, we've compiled some techniques to help teach you how to paint in no time.
How to Paint your Home or Apartment's Interior
Purchasing the Paint
As a general rule of thumb for how to paint, start out with just a quart of your chosen color in case you change your mind.
Once you are fully committed to a color, however, find out the square footage of your home. That figure will help decide how much paint you will need. Generally, the experts recommend using one gallon of paint for every 400 square feet. Although, if the surface is textured, unprimed or rough, you may need more.
In terms of actually deciding which brand of paint is better than the other, there's no clear answer. Instead, it's best to choose non-toxic paints without any dangerous chemicals. Look for eco-friendly paint with little to no volatile organic chemicals (VOCs).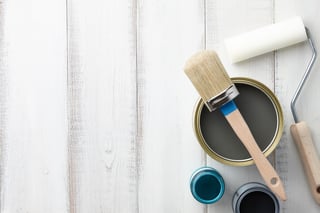 Prepping the Interior
To ensure the paint only goes where it's intended, move large furniture to the center of your rooms and cover it with plastic. You should also cover your floors with drop cloths. If you have any fans or lights, turn off the circuit breakers, take them out or put something over them, if need be.
If you have to get rid of excess wallpaper, use a scoring tool and spray it with a removal solution. Then, you can just scrape off the rest with a putty knife.
Since paint doesn't stick well to dirty walls, it helps to clean all surfaces first. Once that is done, you can begin priming, if necessary.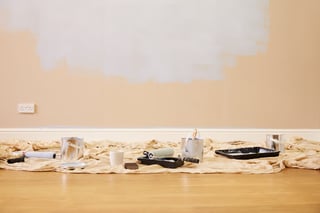 Getting Down to Business
As for your painting, it's best to start from the top, work your way down the walls and always use two coats. For the roller, use a zig-zag motion, overlap your lines and go slow to prevent splatter. After you've significantly covered the surface, go back along the edges.
Once everything is completely dry, you can go back to the trim. Apply painter's tape along the wall's edge then paint the trim with a brush using smooth strokes to prevent scraping or running. When you're done, remove the tape to ensure there's no peeling.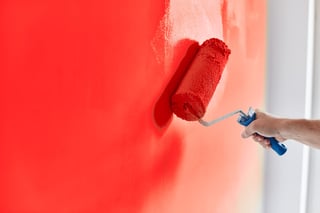 Cleaning Up
After the job is complete, you can scrape any excess paint back into the original can and firmly shut the lid. You can also run your brushes under warm water with cleaner and use a comb to remove scraps from the bristles. Afterwards, hang them to dry.
As for your roller covers, a 5-in-1 tool will help get rid of the paint under running water. Once you're done, let them dry in an upright position.
If you didn't know how to paint before, you definitely know now—so go out there and get started!
---