A Shared Office Space for Business: The Top Pros and Cons
Recently, co-working has become a popular trend for small businesses throughout the world, especially in America. Essentially, instead of working from home or taking up an entire office, companies rent a dedicated workspace among other entrepreneurs and professionals. However, they aren't for everyone. To better understand this new-age arrangement, we've compiled a handy list of the top pros and cons of renting a shared office space.
The Advantages of Using a Shared Office Space
Business on a Budget
Perhaps the primary reason why companies choose shared office spaces is affordability. Depending on the size of your operation, they will generally only cost a few hundred dollars a month.
Besides, in this sort of co-working arrangement, the landlord or property managers will take care of maintenance, upkeep and repairs. This way, you can stay focused on what really matters for your business.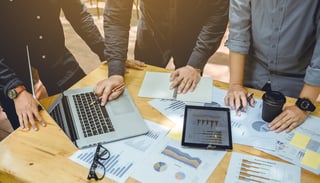 Superior Amenities
Most of the time, when you rent a shared office space, you will be able to enjoy a bevy of perks and amenities. The majority of basic packages will include internet connectivity, phone service, mail, package handling and conference room space.
However, there are other locations that also provide printers, copiers, coffee, tea and much more. Luckily, you will no longer have to spend on these amenities anymore—they're all included.
Networking Opportunities
When you occupy a co-working space, you will soon learn that your "coworkers" can also prove to be a great source for prospects or referrals. It isn't uncommon for companies to drum up new business, be introduced to partners or find future employees in these spaces either.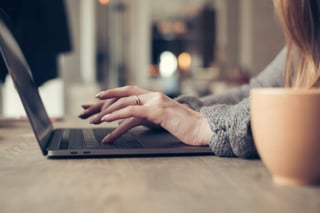 Furthermore, when you see and work near people every day, you can connect and exchange ideas with them. After all, it always helps to receive constructive feedback from a range of professionals across different industries.
The Disadvantages of Using a Shared Office Space
Easy Distraction
In a co-working space, there's usually a lot going on around you. Things can be loud and, with so many other businesses operating in one area, you never know when interruptions may arise. You can always use headphones, but sometimes it can become a bit too much and you might decide you'd be better off in a different environment.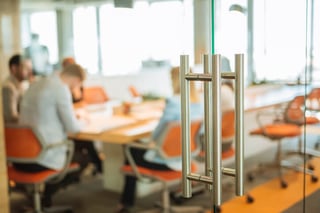 Privacy Concerns
If your job requires constant phone calls or meetings, then perhaps a workplace with little to no privacy isn't the best idea for you. Since thin walls and open floor plans mean that many people will be within earshot, you need to decide if it's worth being overheard all the time.
These pros and cons should give you enough of an idea to decide whether or not a shared office space is in your company's future.
---