Interior Design Tips to Seamlessly Incorporate in your Home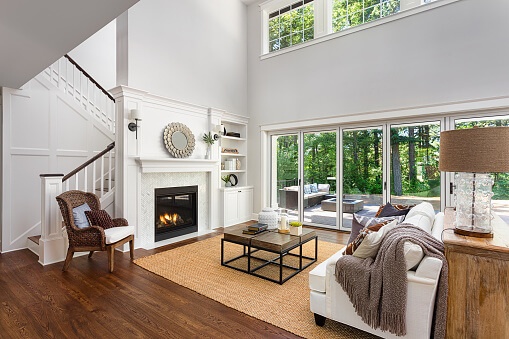 If you have recently purchased or currently own a home, you're probably aware of the challenges that come along with designing and furnishing it. Most people aren't experienced in contracting or interior design and don't even know where to start. So, for those that may need a little guidance, here are a few interior design tips and tricks that should give you a good head-start!
Savvy Interior Design Tips for Homeowners
Spend Wisely
When it comes to decorating your home, you will need to decide which items are worth splurging on. It's always a good idea to have a few statement pieces, if they're within budget. However, when impulse takes control, it can be hard to determine which things are truly worth it.
It's usually a good idea to spend more on investment pieces and necessities like couches, beds, dining room tables and dressers. Forget about spending big bucks on small-ticket decorations like throw pillows and artwork. It's best to purchase more expensive items that will last over the years.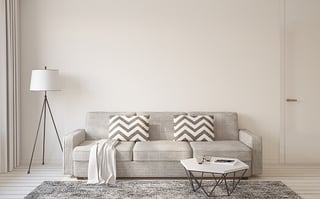 Add Texture your Home
I's always great to add a fair share of color to highlight the nooks and crannies of your home with ease. However, incorporating different textures and materials will add more vigor and life to your interiors. Some common textures that you'll find in today's home interiors include:
Velvet
Linen
Leather
Fur or Faux Fur
Silk
If you're looking for a certain aesthetic or style, textures are one of the simplest ways to do it. However, just be sure that you make the right choices, based on your lifestyle or time of year. For instance, if you have small children or pets, maybe go easy on the light cotton and linens.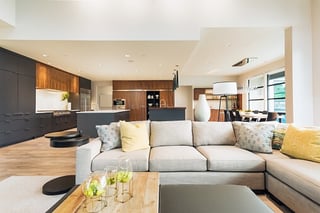 Accessorize Spaces
Another smart, affordable way to accent your spaces and add character to your home is with strategically placed accessories. A well-positioned tray, basket, plant or bowl can make a huge difference. Besides, pieces like these hardly ever break the bank.
This is also an ideal opportunity to reveal a bit about your unique personality or style depending on the items you choose to highlight. For instance, the simple addition of a fruit bowl or rustic cutting board can tastefully enhance just about any kitchen.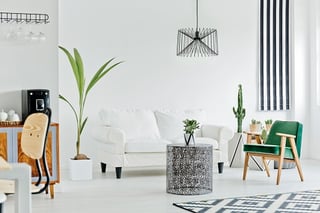 Look to the Experts
If you hit a creative roadblock or simply run out of ideas, there's no shame in looking for some advice from the experts. This includes seeking creative inspiration from magazines, websites, social media and television shows.
There are plenty of media outlets nowadays that feature exclusive content on house and interior design tips for homeowners. Whether you want to borrow their idea or just incorporate certain elements, there's really no way to go wrong with taking inspiration from others.
If you're attempting to completely furnish and decorate your home, look no further than these handy interior design tips that any homeowner could benefit from!
---