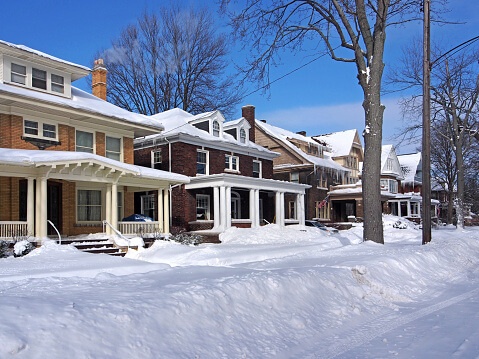 The full force of winter is almost upon us. Luckily, you still have a few weeks to start winterizing your home. This process involves making sure that your property is suited to withstand the low temperatures, gusting winds and extreme precipitation that comes along with winter weather. Here are a few essential tips to ensure your home stays warm and safe throughout the entire season.
Essential Tips for Winterizing your Home
Hire a HVAC Professional
Before winter arrives, it's a good idea to hire an HVAC professional to tie up any loose ends you might have. First of all, they should check your furnace before using it for the first time. They will be able to ensure its running efficiently and safely by:
Checking for carbon monoxide
Replacing air filters
Cleaning the motor and fan
Inspecting the gas pipes
Examining blower operation
The energy savings and safety benefits alone make this investment worthwhile. Besides, if you never get your furnace checked, you will eventually have to replace it, which can cost you a fortune.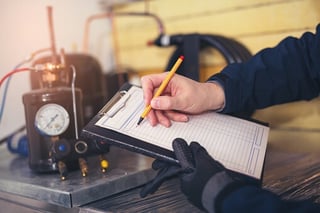 Duct Check
While the HVAC professional is there, ask if they could quickly check your heating ducts as well. Most people don't realize that air routinely escapes from the ducts before it even makes its way to the vents.
An HVAC professional will be able to spot leaks and seal them up so you aren't spending any money on wasted energy.
Tree Trimming
Believe it or not, trees are one of the primary causes of property damage during the winter months. That's why you need to trim any branches on your property that are hanging near windows, driveways, roofs and power lines.
Typically, these limbs are weighed down by snow and ice, as well as being easily knocked around by violent wind gusts. By eradicating the branches before they become an issue, you are ensuring that you don't fall victim to unnecessary damage to your home or property.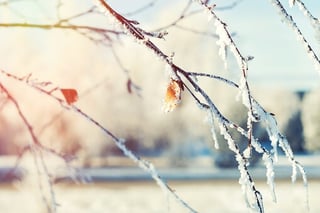 Fan Reversal
Most people don't realize that you can actually reverse the direction that your ceiling fans blow with just the flip of a switch.
The rest of the year, the counter-clockwise direction will blow out cool air. However, by rotating it clockwise, warm air will be pushed down and forced to recirculate. This is a quick, easy way to cut down on heating costs. Just remember to switch it back once winter is over!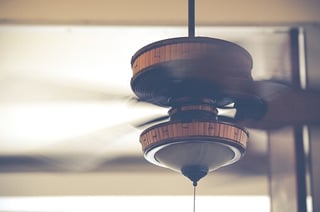 Air Conditioning Units
In order to extend the life of your air conditioning unit, make sure that you drain and clean out its pipes, hoses and filters. If liquid gets in the AC, your unit may freeze and then you will need to replace it entirely.
Most people will just cover it up completely with a plastic seal. This quick, affordable measure will also ensure that no snow or water seeps into the unit, which causes it to rust.
Of course, completely winterizing your home isn't restricted to these few tips. However, they're a great start!
---