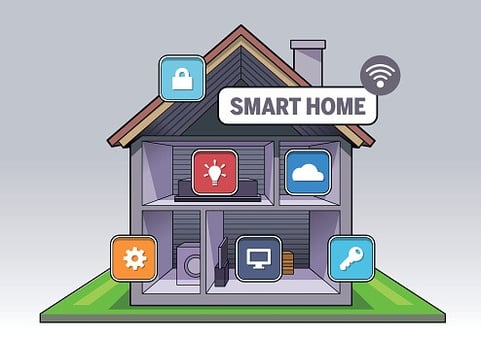 Everywhere across the world, people are beginning to convert their living spaces into fully-functional smart homes. They are residential buildings that utilize the newest and most modern technologies and innovations to bring more control to homeowners. However, owning a smart home has its fair share of pros and cons, which are further explored below.
The Advantages of Owning a Smart Home
Convenience
One of the primary reasons that people are making the jump to smart homes is for complete convenience. Gradually, the focus of modern technology is shifting towards easing the process of maintaining a home and people are taking notice.
Never before in history could you control features like heating/cooling, multimedia devices, lights and blinds directly from your smartphone without even being home. For the first time ever, menial household tasks are being streamlined for seamless homeowner control.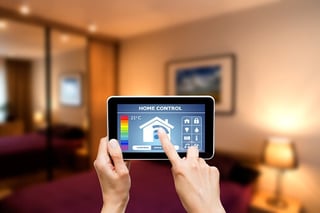 Energy-Efficiency
Another core benefit of switching to a smart home is all of the savings on cost and energy-efficiency. This new residential technology usually includes elements like automated lighting or scheduled thermostats that reduce the burden of natural resources on homes.
When appliances are automated, scheduled and controlled, the savings for common expenses like water, natural gas and electricity are diminished, while your use of valuable energy is also decreased.
Property Value
If you imagine selling your smart home at some point down the line, you will have access to a variety of useful selling points to negotiate from. The renovations and new technologies that you've equipped to your home are usually favored by prospective buyers and generally raise your property value.
If all homes in a certain neighborhood are similar, most potential buyers will gravitate towards the property that has the most modern, up-to-date features. Therefore, smart homes are usually a sound investment opportunity.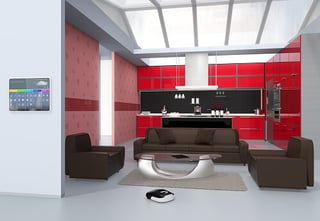 The Disadvantages of Owning a Smart Home
Initial Cost
Even though you may see a significant uptick in your property value down the line, there are still substantial costs that come along with these innovations. It's no secret that most of the state-of-the-art tools and gadgets used in smart homes are often quite expensive to purchase and install, which is fairly common of modern technology.
You just have to decide whether or not your wallet can stand the upfront costs, upkeep and maintenance of these devices, so you can reap the rewards of them in the future.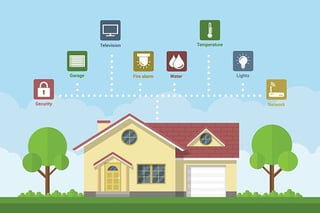 Reliability
For the most part, these smart gadgets rely heavily on internet connections and compatibility to your mobile devices. Usually, this isn't going to be a problem.
However, in the event of an internet outage or if your device isn't working properly, using these technologies won't be as easy. Also, when multiple appliances are using the same wireless signal, they might interfere with one another and result in slow operating speeds.
If you're making the transition to a completely automated home, you have to be able to live with the uncertainty that your devices won't always be performing up to your standards.
If you're interested in transitioning to a fully-functional smart home, make sure to weigh the pros and cons of the decision to figure out if it's best for you.