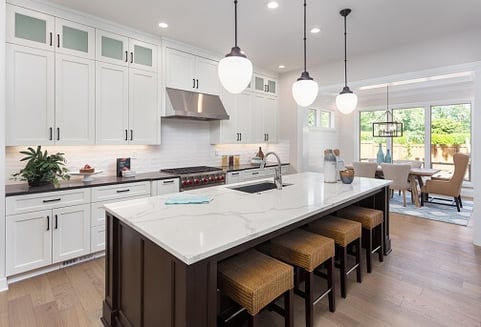 Homeowners are always on the lookout for affordable ways to potentially increase their property value. Since home additions can be too pricey for most homeowners', the simple remodeling of an essential room, like the kitchen, can go a long way towards improving the value of your home. Just make sure to follow these helpful kitchen remodeling tips.
Essential Kitchen Remodeling Tips to Consider
Have a Plan
The last thing in the world that you want as a homeowner is to completely gut your kitchen without a solid plan. It's a nightmare scenario that can be easily avoided by starting your kitchen remodel by laying out an extensive plan, timetable and budget.
While many believe they can save some dough by not hiring a professional to create a design plan, it can actually become more expensive in the long-run. The total value and experience that a knowledgeable contractor or designer brings to the table is immeasurable.
Besides, with the right guidance and expertise, you will avoid some costly mistakes that'll just waste time and money. Make sure that you're getting the most bang for your buck by leaving comprehensive planning in the hands of professionals.
Preparation
Along with creating a grand plan, before you first break ground on your kitchen, it's absolutely essential that all materials, including tools, cabinets, tiles, everything, is on location and ready.
When you start the renovation without all of your materials, you're taking a gamble that everything arrives on time. To avoid any potential issues, it's best to just stock up on everything before any work is started.
Out with the Old Cabinets
One of the biggest giveaways when it comes to outdated kitchens is often the cabinets. You may have the newest, most modern kitchen, but a set of rundown or retro cabinets can drag it all down, so do something about them!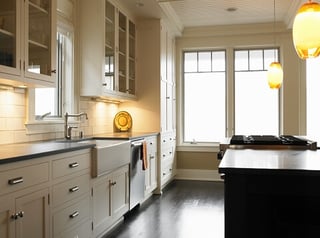 One affordable way you can help hide outdated cabinets, aside from replacing them entirely, is to paint them bright white. It will ensure that you're using a color that will stand the test of time and provide an incredibly flexible palate to base the rest of your kitchen off of.
Otherwise, if you need to mask the effect of old cabinets and don't believe paint is the answer, you can try replacing the doors to add a more contemporary finish. It's a good way to spruce up your cabinets without having to replace them entirely.
Spend Wisely
If you're hoping to add significant property value with a kitchen remodel, then you'll definitely want to learn how to spend the right way. That means that you need to determine what to splurge on and what is budget-friendly.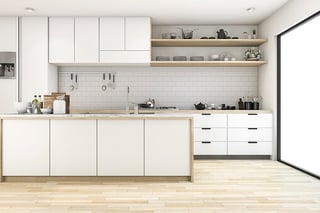 For example, a decadent wine fridge that's temperature-controlled and can hold up to 50 bottles may seem nice in theory, but it's definitely an extravagant expense. Instead, spend on essentials that will actually enhance your kitchen like a second sink or paneled cabinet ends. It's all about adding value!
Redoing your kitchen may seem like a tough, complicated task. However, when you utilize these manageable kitchen remodeling tips, the entire process should be a piece of cake!
---