Desk Accessories for Increasing Productivity in the Office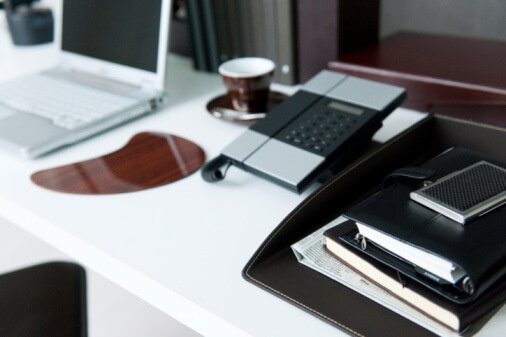 Your desk is incredibly important to your work routine and productivity. That's why, when it's equipped with the right items, your creativity, efficiency and even your happiness is bound to improve. If your work station could use a makeover, consider incorporating these convenient, manageable desk accessories.
5 Handy Desk Accessories that will Spruce up your Workplace
Dry-Erase Board
When the workday gets busy, it can be difficult to remember every single one of your responsibilities. In order to help you stay focused, consider purchasing a dry-erase board. Whether you need something to jot down a few thoughts or compile a daily to-do list on, a dry-erase board will help you stay on task throughout the day.
Multi-Purpose Clips
If you use technology at your job, then you know the frustration that comes along with finding the right wires and untangling chords. That's where multi-purpose clips come in handy. Each individual clip can accommodate one wire—all you need to do is snap it into place.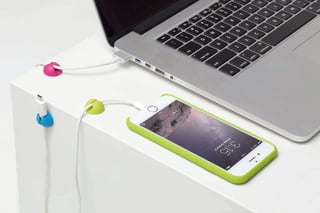 This reasonably-priced desk accessory will make time spent looking for your charger and unraveling tricky wires a thing of the past. That way, you can allocate all of your time and resources to concentrate on tasks that actually matter.
Mini Zen Garden
Sometimes, you need a serene escape to calm you down when work becomes a little too much to handle. Desk accessories like mini zen gardens will help you stay tranquil and mindful in high pressure situations.
The practice of moving sand around with the little rake has been proven to relieve anxiety and stress so that you can actually focus on what matters.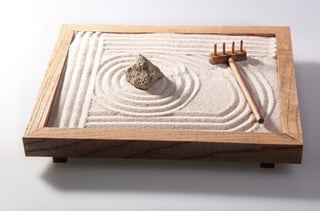 Saent
In order to develop better work habits, you need to minimize distractions. Saent is a smart device and software that removes digital distractions on your computer so all of your attention is on your work.
Even though the software is on your computer, it comes with a button that can be easily equipped to your desk. Once you press it, all of your distractions, like social media and other sites, will disappear and, hopefully, your productivity will skyrocket.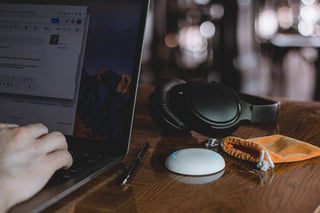 Standing Desk
Occasionally, the best office accessory is a desk itself, a standing desk that is. A standing desk has been proven to increase workers' productivity by forcing them to stand and be more active. It also gets the blood flowing and burns calories.
If you don't want to commit to a standing desk full-time, there are plenty of ergonomic sit-to-stand desks to choose from.
If you're looking to maximize your workplace efficiency, then you need to give these helpful desk accessories a try.
---
Tags: