ADA Requirements Every Small Business Owner Should Know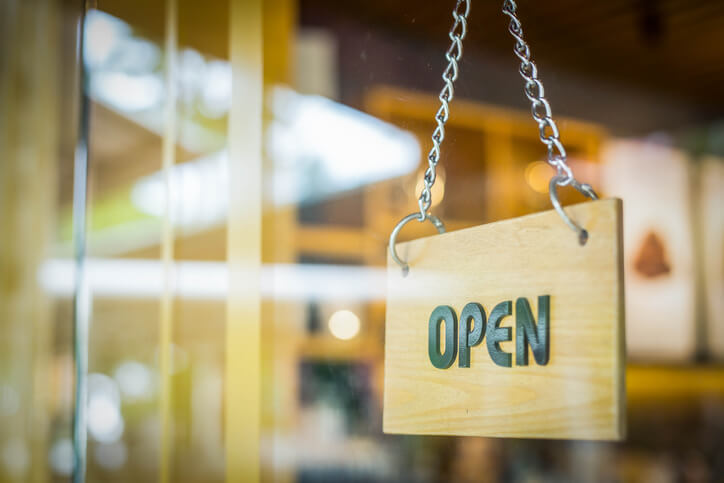 If you own a small business or a retail store, it's important that you pay close attention to the many accommodations and adjustments that are required by the Americans with Disabilities Act (ADA), which helps promote accessibility for over 40 million disabled Americans. So, to make sure that your business complies with the law, here are some important ADA requirements that your property should pay close attention to.
ADA Requirements for Small Businesses
Parking Lot
Believe it or not, the requirements start with your parking lot. In order to accommodate everyone, parking lots are required to include one accessible or handicap parking spot for every 50 standard spaces.
For every six accessible parking spots, there must be one van-accessible space.
Every regularly accessible parking spot should be at least eight feet wide.
The van-accessible spots must be at least eleven feet across, with five feet wide accessibility aisles the full length of the space on either side.
Going even further, it's essential that the accessible parking spots are located near the shortest possible route to the front door of your building or retail store. Also, every accessible spot must contain the international symbol of accessibility on its sign, unless the parking lot has less than three of these spaces.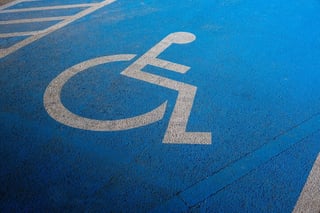 Entrance
No matter what, there must always be a clear route to your store's entrance in the case of bad weather or obstacles in the way. Therefore, if there's snow or something blocking the way, you must always clear these obstacles so your business can be easily accessed without incident.
Furthermore, if your entrance is raised, there must be a ramp with a railing. The landing, entrance and door also must be wide enough to comfortably fit a wheelchair.
If you have more than one entrance to your building, they all don't need to be accessible—but you must always provide the appropriate signage to direct people with disabilities to the closest accessible entrance.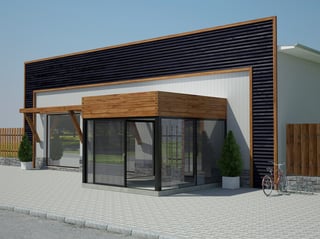 Retail Spaces
If you have a retail store, there are certain requirements that you should be aware of. Mainly, you must ensure that your entire property can easily be navigated.
If your store has aisles, the ADA requires their minimum width to be at least three feet. Not to mention, there has to be enough turning space at the end of each aisle so wheelchairs have enough room to maneuver.
You must routinely clear off carts or debris from aisles and walkways. Also, any hanging or mounted display merchandise in your store must be high enough to avoid hitting customers that are blind or have vision problems.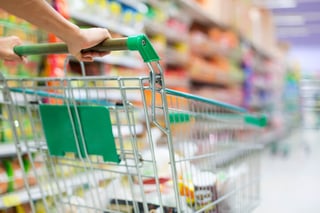 Other ADA Requirements
In order to ensure that your small business is entirely accessible, here are some other ADA requirements to keep in mind:
Restrooms must contain a handicap-accessible stall or urinal.
If you sell clothes, fitting rooms must be large enough to accommodate a wheelchair.
Elevators must be large enough to fit a wheelchair.
If you're looking to ensure that your property is accessible for everyone, these ADA requirements are a great place to start.
---
Tags: