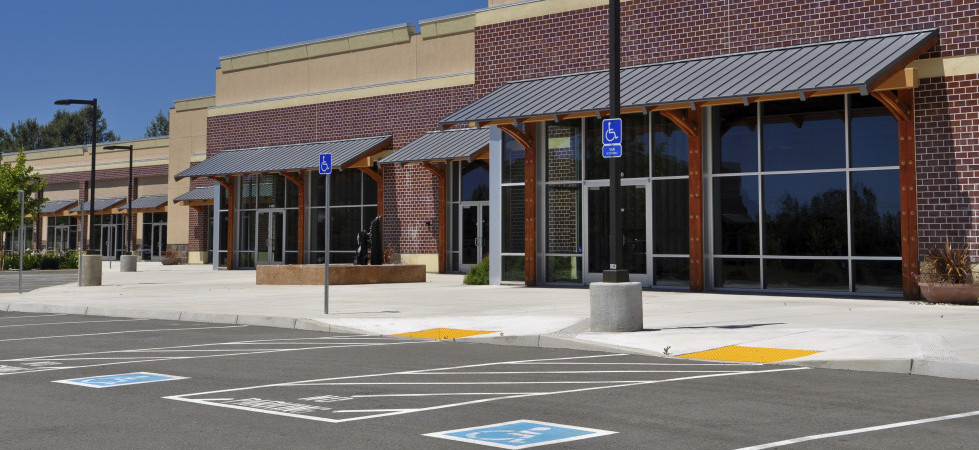 The Americans with Disabilities Act (ADA) has recently celebrated its twenty-fifth anniversary since the law was first established. Although residential properties are exempt from ADA requirements, any business that provides goods or services to the public must take note of this important law. Make sure that your business establishment or commercial building is following the ADA guidelines.
What is ADA?
The ADA is a Federal civil rights law that prohibits discrimination and ensures equal opportunity for persons with disabilities in employment, State and local government services, public accommodations, commercial facilities and transportation. It forbids the exclusion of people with disabilities from daily activities, such as purchasing an item in a store, enjoying a movie at a theater or dining at a restaurant. More than 50 million Americans have disabilities and each is a potential customer.
Who is Covered by the ADA?
Private businesses of all sizes that provide goods or services to the public are identified as "public accommodations. The ADA makes both you and your landlord responsible to make sure that the premises are handicap-accessible. Businesses located in all areas, including Nassau County and Suffolk County, need to follow proper procedures and make necessary modifications in order to serve customers with disabilities as well as communicate effectively with them.
Public Accommodations
The ADA has established twelve categories for these public accommodations, regardless of size, including:
Stores
Restaurants
Bars
Services establishments
Theaters
Hotels
Recreational facilities
Private museums
Schools
Doctors' offices
Dentists' offices
Shopping malls
ADA Guidelines for Commercial Buildings
Commercial buildings can include factories, warehouses, manufacturing plants and office buildings, whose operations affect commerce. If you own or operate a business that serves the public, you must remove any "architectural barriers". Architectural barriers are structural elements that can prevent or limit disabled individuals from entering or obtaining the goods and services offered at a business establishment. These barriers can include narrow parking spaces, steps at an entrance or restaurant seats that cannot move, which prevents a wheelchair from fitting under the table. For proper removal of barriers, commercial buildings should follow the ADA Standards for Accessible Design.
Commercial buildings should also know that an alteration is a change that requires a building permit, such as remodeling, renovating or rearranging structural elements. Any type of normal maintenance that doesn't affect the building's structure, such as painting, is not considered to be an alteration.
Policies and Procedures
ADA violations happen every day just because a business does not comply with the ADA guidelines. Every business that serves the public needs to make sure that they review their current policies and procedures to make sure that they are compliant with the ADA. For example, if a retail store locks a special accessible entrance during store hours, it must adjust that procedure to keep the door unlocked while the store is open.
Common ADA Violations
Lack of marked parking or narrow parking spaces
Ramps that are too steep or no ramps at all
Bathrooms that are not accessible
Refusing to permit service dogs
Cluttered or narrow store aisles
The bottom line is to make sure that your business or commercial building is compliant with the ADA guidelines to prevent possible fines or lawsuits. If you are considering leasing or buying commercial property, please call S&D Real Estate at 516-248-6905 or 631-761-9220.